Innovate Solutions were commissioned to work on our recent New product launch of our 'From the Farm' range of Ready Meals. They carried out product and packaging analysis. The focus groups were carried out in a very professional manner and provided us with key consumer insights. Innovate Solutions provides a highly efficient & cost effective research service – which have proved invaluable for us. I will be using them again in the future….
Sinead O'Hanlon
Group Sales & Marketing Manager
Country Crest, Country Crest
Discerning and informed consumers now have more control than ever over new food and beverage product success. Convenience, sustainability, traceability, and in particular palatability (taste) will determine a products fate.
Innovate Solutions delivers independent consumer sensory research which identifies a product's overall desirability.
Independently verified consumer feedback for taste, aroma, appearance and texture, gives your product a much higher chance of marketplace success.
It is much better to find out early in the NPD process, and more cost effective.
Professor Alan Reilly
Adjunct Professor
UCD Institute of Food & Health
We commissioned Innovate Solutions to conduct a large scale consumer benchmarking exercise for us across multiple categories and brands just before the country went into lockdown due to Covid-19. Lockdown timing was used wisely to hone the questioning and the products being benchmarked and we received plenty of support from the team in Innovate Solutions with that process. Once lockdown was lifted, the testing process kicked off and ran smoothly from start to finish. It was managed completely virtually but this was never an issue. The team were always open to feedback, were very responsive and allowed us structure the format of the report they sent back on each test which was appreciated greatly by us. The quality of the data reported back to us was very high and I would recommend using Innovate Solutions based on our experience of the team there.
Anne-Marie Kelly
Head Of Insights & CSR Lead
Johnston Mooney & O'Brien worked with Innovate Solutions on key consumer research projects; the results of which are feeding directly into our 3 year strategy plan. Innovate Solutions are an efficient, professional service with real industry experience. The online survey, coupled with discussion groups at their fully functioning offices, led to some thorough insights that have proved invaluable.
The true value of the Innovate Solutions team lies in both the quality of their extensive panel and the manner in which they interpret the results to present a well rounded analysis in place of simply feeding back the facts.
Johnston Mooney & O'Brien
We have used Innovate Solutions for several sensory analysis projects over the past two years. Bringing new flavours to FULFIL has been key to our success. As a brand, we always want to do our best to deliver on the taste of our products and we also want to bring our consumers along the journey with us.
Innovate Solutions have carried out sensory research for FULFIL which enables us to ensure our NPD is ready for launch, and if it is not, it gives us a comprehensive analysis on where we need to improve. The team in Innovate Solutions are great to work with- they really delve in to the brief of a project to ensure the client is getting the most valuable and usable results. They are also have very helpful and quick actioning if the scope of a project changes, through the course of its cycle. We will be using Innovate Solutions again in the future.
Fiona Cummins
Global Marketing Manager
The service of the team at Innovate Solutions was very professional and easy to work with. The quick turnaround in receiving the feedback reports and the presentation of the data was extremely beneficial to our new product development.
Ciara
Managing Director
Oishii Foods Ltd
I worked with the team in Innovate Solutions on the testing of an imported cider brand, to assess its suitability for a launch on the Irish market. The research gave the company the confidence to launch the product, and the key research finding was used in advertising and point-of-sale materials.
<em><strong>Innovate Solutions provided a very thorough, fast and cost effective service. Probably the best thing about working with Innovate Solutions was their level of enthusiasm and engagement. What started out as a narrow brief evolved into a much richer piece of research, largely due to their expertise, investigative initiative and flexibility. They added huge value to the project, and it was a pleasure to work with people who so clearly love what they do.
Richmond Marketing
Having previously used other agencies we have recently switched our research projects to Innovate Food Solutions. The level of value, service, quality and extra effort put in by the whole team is unlike anything we had ever previously experienced.
Kepak Convenience Foods
We engaged Innovate Solutions to carry out a comprehensive piece of research on our behalf.
There were qualitative and quantitative aspects to the project, we were delighted with the body of work produced, which was on schedule and gave very clear signposts for the future development of the project.
We have recommended them to a number of other companies since they carried out the work for us.
Tadhg O'Donovan
Glenilen Farm
Drimoleague, Co. Cork, Ireland.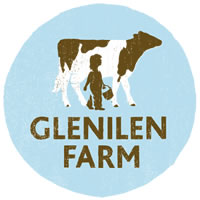 I have been working with the team at Innovate Solutions since 2011. They are passionate about the food and drink industry, and they have always provided an excellent, fast, robust, reliable, cost-competitive sensory analysis service. The nature of FMCG, and in particular NPD, is that things don't always run according to plan (on the client side); when this happened I have always found that Innovate Solutions will work with us in a spirit of partnership to resolve the issue and ultimately deliver our requirements.
What I particularly value about working with Innovate Solutions is that when we approach them with a 'nut that we don't know how to crack', we are always able to jointly navigate a path to a solution together.
I have always found Innovate Solutions to be an excellent partner, and in addition, I have always enjoyed working with them.
John Tolan
Boyne Valley Group